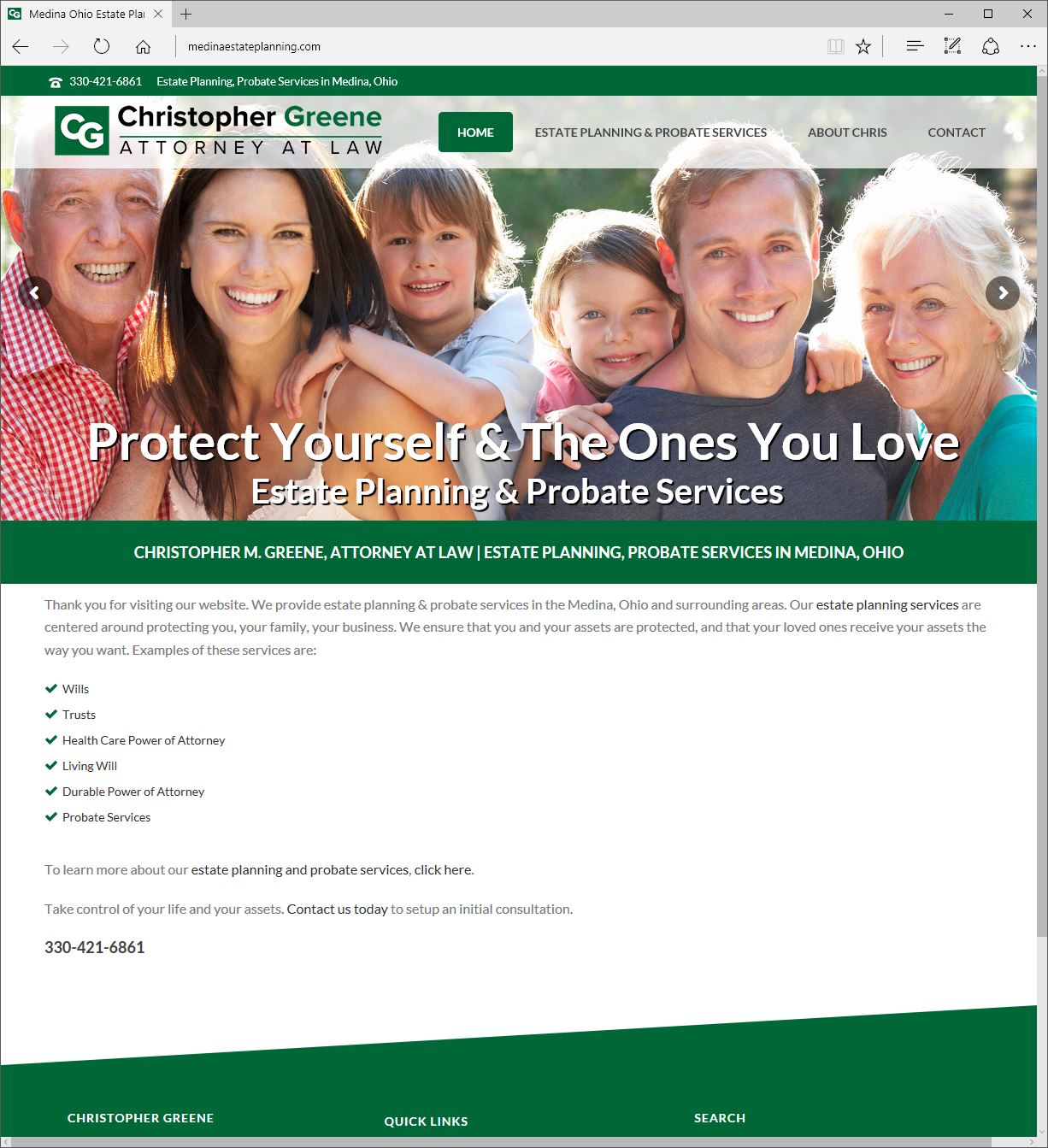 Christopher M. Greene, Attorney in partnership with WebRiver recently launched www.medinaestateplanning.com. The website provides information related to estate planning, probate services provided in Medina, Ohio. The responsive design website, based on WordPress, flows easily from desktop to tablet to mobile.
Contact Us Today:
For more information on how WebRiver can help your company with website design and development, mobile web design, and custom web applications, call us at 330-572-2726 or visit our Contact page and fill out the form, and a representative will follow up with you.
WebRiver is a creative web design and development company serving the Medina, Akron, and Cleveland, Ohio areas.