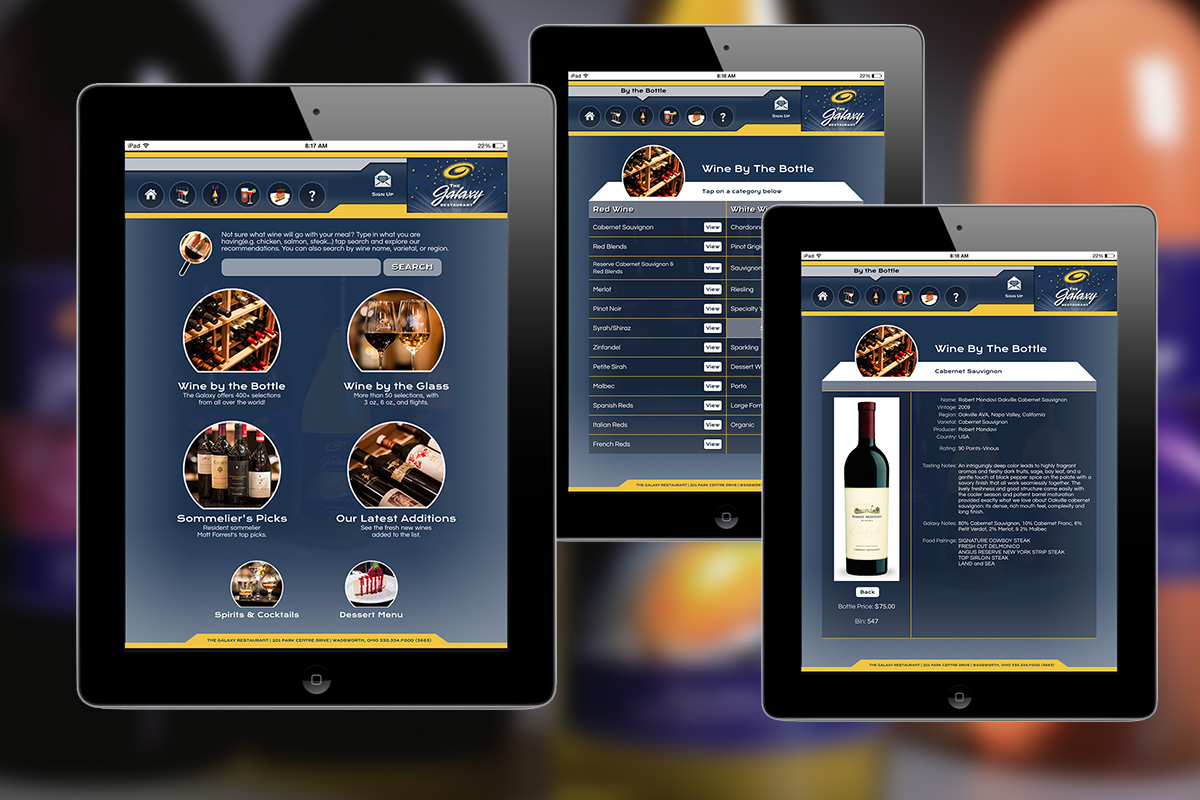 WebRiver is pleased to announced the launch of the Galaxy Wine App Version 2.0. This app refresh incorporates several new features, as well as expert on-site photography. New Features include:
Search Feature: allowing guests to search for wines by name, region, or varietal, or even what they are having for dinner!
Sommelier's Picks: carefully selected wines from the Galaxy's resident sommelier to assist guests in finding something special
Latest Additions: a quick listing of the latest wines added to the Galaxy cellar
Expanded wine details screens, improving the user experience
Dynamic Printing: Galaxy staff can now generate the printed wine menu from the wine app database.
For further information, please read the full case study.
For more information on how WebRiver can help your company with website design and development, mobile web design, and custom web applications, call us at 330-572-2726 or visit our Contact page and fill out the form, and a representative will follow up with you.
WebRiver is a creative web design and development company serving the Medina, Akron, and Cleveland, Ohio areas.